Heels and Tevas
for fun vibrant women who USED to think 60 was old!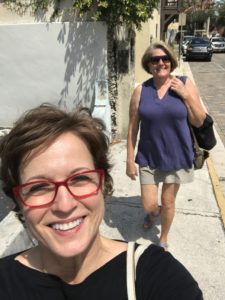 We have now lived over 1 billion 892 million 160 thousand seconds and are now wading through our sixth decade. We know we're not alone in walking through midlife into our senior years (cough, cough, cough) wondering,
"When do we start to FEEL like we're old?"

 
​We're Barb & Lynnelle. This is where we'll share our many pearls of wisdom and look forward to your pearls. Here is where the door is open for sharing and discussing (or venting) on this issue or that – as the royal we mosey through midlife; yet, always with a vibrant humorous and young-at-heart outlook. 
We're glad you're here! If you missed it live, here – in all it's 10 minute splendor and glory – is the HeelsAndTevas (HaT) launch video we did on Facebook live. Check it out for a good laugh.
Recent Blog Posts